NRA Certified Classes
We are authorized to conduct basic and instructor training for the following courses:
Certified Home Firearm Safety
Certified Pistol
Certified Rifle
NRA Defensive Pistol
Personal Protection in the Home
Personal Protection Outside the Home
Range Safety Officer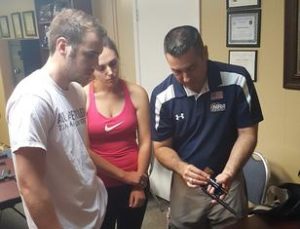 ​​
NRA Instructor Classes
BECOME AN NRA CERTIFIED INSTRUCTOR
Integrity FTC is now pleased to offer NRA Instructor certification . Earn your NRA Instructor Certification in various disciplines such as
Certified Pistol
Certified Rifle
Certified Personal Protection in the Home
Certified Protection Outside the Home
Certified Home Firearm Safety
Range Safety Officer
​Chief Range Safety Officer
and more…
We will be adding NRA Instructor candidate classes soon to our calendar. If you are interested please use the Contact Us form to let us know which class you are interested in.