INTEGRITY FIREARM TRAINING CENTER,
SHOOTING RESOURCES: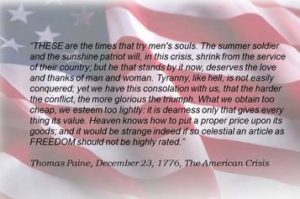 INTEGRITY FTC believes that responsible firearm ownership and use means a lifetime commitment to continual education, training, and practice. Education means knowing what tools are available to you to become better at whatever discipline you pursue; whether target shooting, recreation, hunting, competition, law enforcement or military to name a few. Training includes both formal and informal. Informal training comes from media such as books and video. Formal training is conducted in a classroom and range setting. Practice means application of the education and training you receive. This includes dry fire practice, drills, technique enhancement, and actual shooting time. Practice also means abiding by the knowledge of current guns laws for your state and area, and knowing when they change.
The following references are for your benefit. We only give my recommendations to the books that we have personally read and the sources we have used. In some situations we may not agree with everything written in a book, such as disagreement with a shooting grip. We have included some descriptions which sort through some of these preferences. This list is not inclusive and will be updated periodically. Please send us an email if you have others that you recommend and we will be glad to review them.
RECOMMENDED READING:
BASIC SHOOTING INSTRUCTION: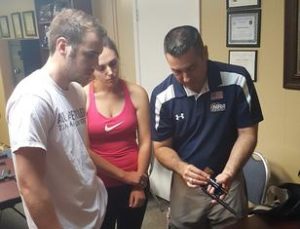 NRA Guide to the Basics of Pistol Shooting. 2nd Edition. 2009. A Publication of the National Rifle Association of America. Description: You get this book for free when you take our NRA First Steps Pistol or Basic Pistol course. One of the best places to start for youth and first-timers for pistol shooting.
The Basics of Rifle Shooting. 1987. A Publication of the National Rifle Association of America.
Description: A good place to start for youth and first-timers for rifle shooting basics.
​ADVANCED AND TACTICAL:
AR-15 Handbook. An Operational Guide to the AR-15 Series Semi-automatic Rifle. Mike Pannone and Erik Lawrence. 2011. Blackheart Publishing. ​Description: Mike Pannone and Erik lawrence were both U.S. Army Special Forces veterans and professional instructors. These guys are my favorite authors and instructors on this subject matter. They also wrote tactical Pistol Shooting, which is also my favorite pistol manual. Their AR-15 book is straight up the best condensed reference manual on the AR-15 and is full of valuable information. Handbook is also small enough to keep with you in the field.
Tactical Pistol Shooting, 2nd Edition. Erik D. Lawrence. 2009. Gun Digest Book. F+W Media, Inc.
Description: One of the best books that I have found that stress the basics of gun handling and techniques during a deadly encounter; good coverage of loading-reloading, clearing jams, shooting positions, helpful drills and much more.  The shooting stance and two-handed grip illustrated (modified Isosceles) is the stance and two handed grip we endorse and use.

CONCEALED CARRY INFORMATION:
Gun Digest Book of Concealed Carry, 2nd Edition.  Massad Ayoob, 2012. F+W Media, Inc.
Description: If I only read one book about useful, relevant and critical advice for concealed carry individuals, it would be this one. 
GUN ORGANIZATIONS:
​TEXAS HANDGUN LICENSING:
Use this website link to apply for or renew your Texas License to Carry.
​STATE GUN LAWS AND RECIPROCITY:
These are the two best sources for this information in Texas. Have you just moved to a new state or planning to travel out of state? I highly recommend checking with the Department of Public Safety of each state that you will be visiting or moving to. Do not trust blogs, gun groups or 3rd parties for legal information! Also it is not a bad idea to check with local law enforcement to make sure you understand how the law will be interpreted in your area.